Why Chris Car Hire
Huge Variety
We maintain a modern fleet of rental cars ready to meet the needs and expectations of every traveler.
24/7 Customer Service
Our staff is available 24 hours a day and offers immediate help and support for whatever comes your way during your vacation.
Competitive prices
We can offer you affordable and competitive prices, as we are an independent family company, away from brokers and additional commissions.
Quality Vehicles
Our fleet consists of selected vehicles, regularly inspected and properly maintained, for a hassle-free driving experience.
50 years of experience
Chris Car Hire was established in the late 60s. Our experience enables us to offer the finest car rental service to our customers.
All Inclusive Rates
We follow a transparent pricing policy for all our car rentals so that you will never face any hidden charges or extra costs.
Rental cars for any needs
At Chris Car Hire you will find various cars to satisfy your daily needs, whether you are visiting Cyprus for leisure or business. Our cars are well maintained, up to the Cyprus Road Transportation Department standards and checked on a regular basis to ensure the best possible driving experience on the island. A family owned agency operating all year round, offering car rental Limassol, car rental Larnaka airport and car rental Paphos airport.

We have available budget cars, economy and compact vehicles for a stress free and budget friendly car rental for all our clients.
Favour from our free of charge car delivery and collection at any location within Limassol district, to Limassol New Port, Limassol Marina, Limassol Hotels and any other location.

Car rental is also offered in Larnaca airport and Paphos airport upon reservation. Competitive rates for short & monthly car rentals are offered yearly, accompanied with unlimited mileage and fair fuel policy, whereas we recommend you to book and prepay your car rental reservation in advance through our website for a better customer experience.
Discover Limassol
Limassol is the second largest city of Cyprus with a population of approximately 154,000. The city is an important trade centre of Cyprus, as the main port of Cyprus lies in Limassol. Limassol is built between two ancient cities Amathunta οn the east and Kourion on the west. Their ruins attract thousands of visitors every year.

The city is mostly known for its long beach front of 16km.

Limassol is a versatile city and offers multiple choices to locals, travelers and tourists. If you are interested in enjoying family moments, either you are a history lover or adventure seeker or you just want to relax Limassol is the city that accommodates all needs.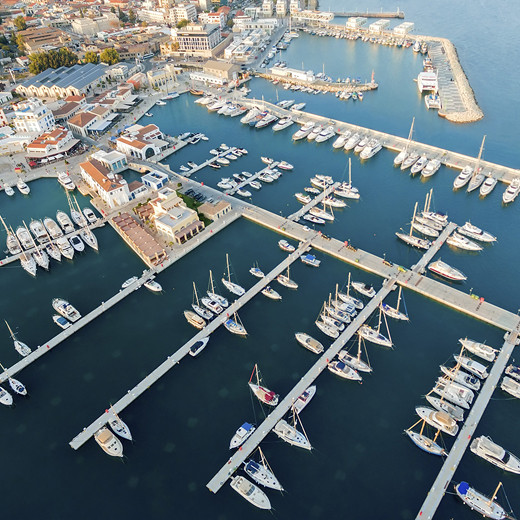 What our customers say
Wonderful company! Great customer service, offered to help me collect the car in the morning and were very quick to respond to any messages. Car was clean and in good condition. I will use this company again next time I am in Cyprus.

Suzanne Woodrow

I went 2 times, very professional staff and good prices. For sure I will come back if I need to rent a car.

Marc G.

Very helpful, excellent service and communication. Ample choice of vehicles and good value!

Kyriakos T.
I ve been renting one of their cars for almost 4 months. I had zero problems and the service, hospitality and approach is full-on professional.

Angeliki S.

Chris found me a perfect car and drive me back when I dropped off the vehicle.Great price and great service.

Kenny F.

Great service, we needed 3 cars for a one day trip, and Chris car hire was the only one on the strip that would let us do a 1 day hire at a really good price..

Richard W.
Excellent service. The booking process was very simple online with the option to pay online. Christos was very helpful when we had to book the car...

Demetriana P.

Highly recommend! Honest guys! Chris self drive cars at Larnaca airport helped with the car when I needed it for 2 more days out of rental agreement.

A E
One of the best rental service in Limassol, Company owner Chris is very professional, helpful and polite person. Just rent car, you don't worry...

Prasham T.

They're very very good guys and helpful. I'm very happy that I rented from them their cars clean and new. Believe they are the best in Cyprus.

Ramzi E.